Today's entrepreneurs are tomorrow's change makers. We empower entrepreneurs to develop a new economy through game-changing solutions to the major social and environmental issues we are facing. INCO has built a unique global network of green and social businesses through incubation and acceleration programs to help budding entrepreneurs grow, develop, and thrive.
San Francisco, USA
SINCE 2015
Tarmac SF is our accelerator program in San Francisco, CA. We provide foreign entrepreneurs willing to expand their activities with the opportunity to be part of Silicon Valley and our community of 500+ entrepreneurs. We assist entrepreneurs with immigration and housing services, a co-working space, as well as classes, events and networking opportunities. With such services, entrepreneurs can focus on their growth and put the pedal to the metal.
Social Good Lab supports technology solutions with a positive impact, with a strong focus on high tech (e.g. mobile could, 3D printing, big data, etc.) Entrepreneurs leveraging technology for good benefit from a tailor-made support program to refine their tech and amplify t
CASABLANCA, MOROCCO
SINCE 2015
Bidaya Space is the first Social Green Tech incubator in Casablanca, Morocco. The Moroccan social entrepreneurship sector is booming but it is also facing many challenges, such as a lack of legal framework, a lack of access to funding, and a lack of operational support. Bidaya Space aims at strengthening support services dedicated to Moroccan social entrepreneurs.
Impact is a one-year support program dedicated to social entrepreneurs in Tunisia. By supporting local entrepreneurs, Impact aims at rebuilding the Tunisian civil society, to raise awareness among civil society on social entrepreneurship, and to foster the emergence of a favorable ecosystem for social innovation.
Tilli Tanit is an embroidery Laboratory. Tilli Tanit is a space of co-creation between craftswomen and women designers in order to maintain Tunisian expertise and knowhow while ensuring a long-lasting socio-economic integration of Tunisian women.
"Thanks to the support of IMPACT, I could turn my ideas into actions."
Thanks to the support of IMPACT, I could turn my ideas into actions by creating my first social enterprise. I'm thrilled to take part in this thriving community of entrepreneurs and I'm willing to share my experience with those who feel ready to embark on this exceptional entrepreneurial journey.
Benjamin is the co-founder of Centimeo. Centimeo manufactures and operates vending machines for people to purchase fair-trade products with their unused cents. It just makes cents!
"With the support of the Social Good Lab, Centimeo has been able to maximize its social impact."
With the support of Social Good Lab, Centimeo has been able to maximize its social impact. We've become an efficient professional integration structure, recruiting long-term unemployed people to manufacture our vending machines. Without Inco's support and expertise, we probably wouldn't have thought of addressing unemployment through our business.
Deidre is the founder of MzansiStore.com, an online marketplace that helps South African designers and handcrafters promote and sell their products beyond their workshops and into the world. Deidre and her team provide the digital platform and e-commerce training designers and handcrafters need to make their business successful.
"Once in SF, I want to increase access international market for South African handcraft designers"
Through the Tarmac SF program and network, I gave South African handcraft designers access to an international market. I made the SF community aware of the challenges of building a B2C tech business in South Africa. I highlighted the incredible potential e-commerce has to change many lives in my country. Leveraging innovative digital tools that disrupt existing retail models has the potential for positive social impact for small and micro business in South Africa and eventually Africa.
"I know its cliché but thanks to Tarmac SF, a dream has come true"
Every tech entrepreneur starting a business anywhere in the world dreams of going to Silicon Valley one day. As an African woman, it seemed from the very beginning to be an unreachable one for me. MzansiStore has changed lives but it can transform so many more. MzansiStore provides something fresh and exciting for South Africans and offers a phenomenal, locally-made, quality product to international customers. With the help of Tarmac SF, I hope to open up access to international customers.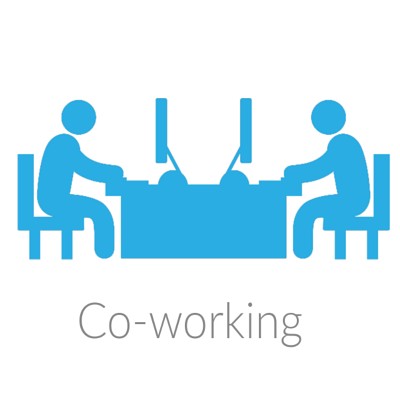 Youth and migrant unemployment is a major issue in the Netherlands (more than 10% in 2015). At the same time, public and private companies have difficulties to find IT skilled young recruits. Start & Code Netherlands has two main goals: foster job creation in the tech sector, and increase youth and migrants employability. To achieve those objectives, Le Comptoir de l'Innovation brings together local public and private partners to incubate start-ups and to strengthen underserved youth's professional capacities and skills with intensive IT training sessions. By connecting new trainees with the tech ecosystem and by supporting innovative start-ups with a high-growth potential, Start & Code Netherlands will create more than 70 jobs during the next two years.
AMSTERDAM, THE NETHERLANDS
SINCE 2016
Tarmac TX is our accelerator program in Austin, TX. We support entrepreneurs who develop technology-based solutions addressing social, environmental and urban challenges. Tarmac TX serves as a bridge between the local tech and social entrepreneurship ecosystems to foster innovative solutions for social change. Our entrepreneurs benefit from free co-working space, classes, workshops, mentoring as well as networking opportunities.
AUSTIN (TX), USA
SINCE 2016
Hong Kong is a booming tech hub in Asia and serving as a gateway to the huge Chinese market. Youth Energy for Entrepreneurship is a two-fold program:
-So In So Good : A social-tech incubator, in partnership with the Hong Kong Science & Technology Park (HKSTP), to leverage this positive ecosystem and maximize tech startups' social impact.
- A tailor-made training course program raising awareness on entrepreneurship among young disadvantaged people with the support of HKSTP and the Hong Kong Children and Youth Services (HKCYS).
Igalelo is a 12 months pre-incubation program based in Cape Town. The program focuses on the empowerment of young people, especially women, from underserved communities characterized by high unemployment rate, social exclusion and lack of opportunities. From ideation to market access, we provide 15 grass-root entrepreneurs the necessary skills to start their own businesses in the green economy. The training program has four main components : workshops & training sessions, mentoring, networking and acceleration.
.
Renshia is the mother of 4 children and the founder and director of Growbox. Growbox aims to provide access to basic food and nutrition to the people who needs it the most, while fostering the development of sustainable and eco-friendly practices. She provides portable growboxes to consumers who do not have sufficient space to grow their own vegetables and supplies a wide variety of seedlings and plants to large players from variou industries.
"Thanks to the Igalelo program, I have been exposed to many business ventures and ideas"
CAPE TOWN, SOUTH AFRICA
SINCE 2015
CoLab Alto Impacto is an acceleration program whose identifying and supporting social innovation in Chile. Through a large range of services including workshops, seed capital and mentoring, Colab Alto Impacto supports enterprises that generates a positive social or environmental impact through innovative products and/or services. This 8-month program is supported by CoLab UC, the Social Innovation Lab of the Pontifica Universidad Catolica de Chile (UC) in partnership with Inco.
SanTIAGO, CHILE
SINCE 2015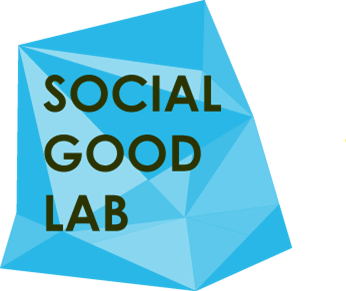 Jimini's is a start-up substituting animal protein with insect protein in delicious snacks. The start-up initiative wishes to revolutionize the concept of 'appetizer' in a way that it creates a positive impact on the environment. The insects are sold in recycled boxes while representing an alternative sustenance of animal proteins.
"We would have loved to stay at Le Comptoir one more year!"
Our whole team is thrilled with our experience in Le Comptoir! We had access to high-quality training courses that enabled us to develop efficiently our business, as well as to qualified contacts: investment funds, large accounts, etc. We would have loved to stay at Le Comptoir one more year!
Le Comptoir is an acceleration program enabling young entrepreneurs to grow their business in the Greater Paris region. Le Comptoir targets businesses ready to scale up their model, with a focus on the tech sector. Le Comptoir helps underserved youth from is from the Paris suburbs grow small businesses that create jobs and benefit their community.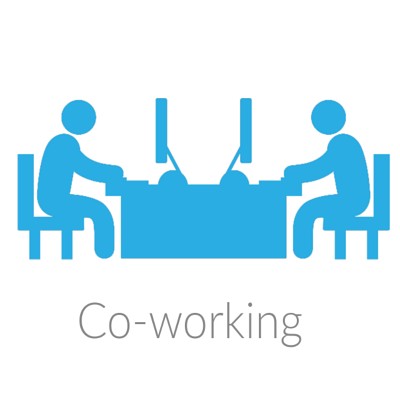 BRUSSELS, BELGIUM
SINCE 2016
Inco designed an unprecedented program in Belgium to tackle youth and immigrant unemployment (around 25% in 2015). Start & Code Brussels is a set of intensive coding programs for unemployed yough and immigrants in order to increase their employability. To make their transition to the IT sector easier, a start-up incubation program is hosted under the same roof . The goal is to foster job creation and make young talents more employable by tech companies. By gathering local public and private partners, Start & Code Brussels' objective is to train around 90 web developers and to support 8 high-growth potential startups for the next two years.
Unemployment among youth and imimigrants is a major issue in Luxembourg: around 10% of unemployment rate. To support hem in their work integration, Inco set up Start & Code Luxembourg. By 2018, unemployed youth and immigrants will have the opportunity to benefit from IT training courses to increase their employability. In order to smooth their work integration, a startup incubation program will be hosted under the same roof. For Start & Code Luxembourg will train 90 people and incubate 8 startups by 2018.
Ichrak's business project is to collect organic waste from hotels and compost them.
"We are delighted to be part of Bidaya Space "
Our project is in progress. Bidaya space's team has given us with tremendous strategic support, coaching, and local/ interntional connections.

INCO and itworks develop a shared incubation program targeting Jewish and Arabs entrepreneurs from Israël and Palestine.